Arla
Development and delivery of a technically and financially viable zero carbon dairy strategy and supporting the global utility reduction plan.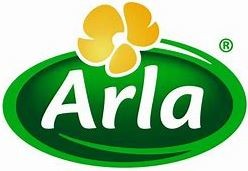 Arla Foods is the leading international dairy cooperative owned by 10,300 farmers with an annual milk volume of 14bn litres.
Objective
Development and delivery of a zero carbon dairy strategy for Europe's largest fresh milk dairy.
Support the identification and development of utility reduction initiatives to exceed corporate targets.
Process
Carried out a range of process optimisation and utility reduction audits to identify the greatest impact opportunities that are typically the hardest to identify.

Continued to develop Arla's data collection and monitoring infrastructure integrated with Carbon Desktop to provide real time alerts and corporate reports.

Evaluation of all possible options for carbon reduction looking at industrial process optimisation, building energy efficiency, renewable energy generation and site-wide district heating and cooling networks.

Support with the procurement of major contractors to design, build and operate the mechanical and electrical systems at the site including CHP, and Anaerobic Digestion.

Development of a performance management system for the contractor with KPIs and performance-based payment.

Detailed feasibility work for a PV array and AD plant at the site and support to Arla in the procurement of contractors and partners to deliver the projects.

The team involved a range of Verco staff bringing particular technology expertise to meet the client's needs.

Key risks were evaluated and mitigated throughout the project and discussed with the client during regular catch-up meetings.

We worked with the client as part of a joined-up team, managing internal stakeholders together.
Outcome
Implementation of a technically and financially viable strategy to meet Arla's ambitious goal for the project.
The implementation of Verco's Carbon Desktop software and associated expert support at each of our UK sites has been critical to our understanding of our energy usage patterns, which has led to sustainable reductions in carbon emissions and multi-million pound cost savings over the last seven years. The team really understand our needs, are keen to challenge us, and have brought a valuable combination of policy insights, M&T software, energy management support and technical and financial advice to help us deliver on ambitious targets.