Verco's Tim Kay is speaking at the Energy Management Summit

We are delighted to be attending the Energy Management Summit in October.
This event for the energy management sector is taking place on 10th and 11th October at the Radisson hotel and conference centre, London Heathrow.
The summit is a platform for energy professionals to work together on net zero goals through meetings, networking and seminars. Verco's Commercial Director, Tim Kay will be speaking at the event. He will present:
Time for action: How to start moving towards your net zero targets.
Many businesses have set their net zero targets and have a plan for achieving them, but this is just the beginning! Turning plans into action is the next challenge…
The presentation will cover
Best practice examples of how our market-leading clients are taking action
Our expert view of what's next for those businesses who are already implementing their plans.
How to successfully implement different project types that make up your reduction plan.
Risks and opportunities you should be aware of when implementing reduction projects.
Top five actions you can take right now and the benchmark results they should achieve.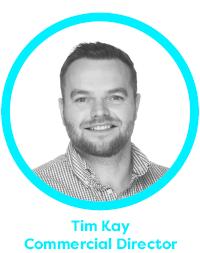 Tim is one of Verco's leading technical advisors. A Chartered Engineer, Chartered Energy Manager and Fellow of the Energy Institute. Tim has a detailed knowledge of the net zero challenges faced in the manufacturing sector and how these can be overcome.
Tim has extensive 'on-the-ground' experience of delivering operational cost savings and a tangible contribution towards carbon reduction targets. He has worked internationally, supporting a range of global manufacturing organisations, including projects in the UK, Europe, US, Africa and Asia. He has worked with over 200 sites to deliver monitoring solutions and utility reduction projects.