Decarbonisation of heat action card

Decarbonising heat is an essential part of a net zero strategy and can make the largest carbon saving impact. But it can be one of the most capital-intensive stages of the journey, making this a high-stakes area that needs to be 'right first time'.
We help real estate investors and property managers to take the right path, giving critical, unbiased advice based on sound engineering knowledge. We undertake detailed modelling of net zero carbon pathways, using our sophisticated Net Zero Carbon tools developed through many years of research. This allows us to work with clients to rapidly identify optimal net zero pathways. We do this at the level of individual buildings right through to large international property portfolios.

Below is our decarbonising heat action card to help you to take the next step in your journey to net zero: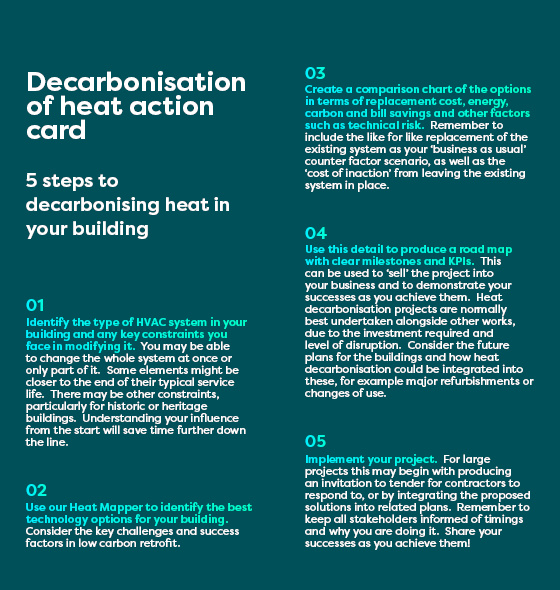 Download the Heat mapper
If you would like further information about a particular step on the action card or would like any help with getting to the next stage of your journey, then please get in touch.
More information about the action card