For a limited time; free Quality Assurance support for energy projects under the Investor Confidence Project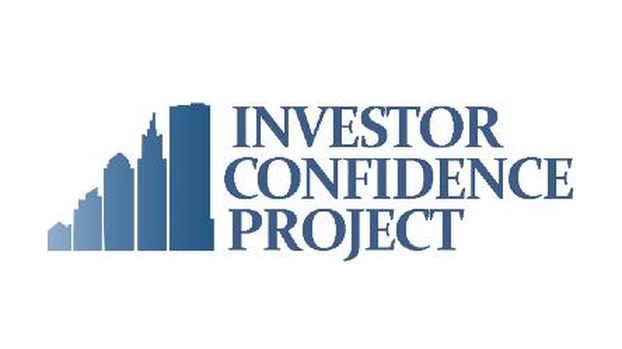 The Investor Confidence Project (ICP) Europe is a Horizon 2020 project funded by the EU. Verco is leading the technical development and is UK advocate for the project. We are now looking for pilot projects to certify as Investor Ready in three new sectors: industry, district energy and infrastructure. Benefits of taking part in the pilot projects include:
Free technical support and consultation with the ICP team to help your project achieve Investor Ready certification.
Promotion of your project; your business will be shown to be at the forefront of energy efficiency projects and be used to demonstrate best practice to others.
If you are developing an energy project in any of these sectors and would like to be among the very first globally to benefit from the ICP system, please get in touch with us.
The Investor Confidence Project (ICP) Europe is developed through the collaboration of experts across the UK and Europe and through careful consultation with industry leaders. The objective of ICP Europe is to encourage investment in energy efficiency. ICP Europe gives businesses solid justification for a business case as well as the tools and training to implement their energy efficiency projects effectively.
ICP can offer
A standardised, best practice approach to developing energy projects. The ICP protocols provide a clear roadmap to follow for developing high quality projects, determining savings estimates, and documenting and verifying results.
Training in how to use the protocols. For a limited period, ICP Europe is offering free training on how ICP works and how to use the protocols.
Solid and reliable business case. The ICP framework provides all project stakeholders with a new level of confidence in project engineering, predicting energy savings, and associated financial returns. Basing the business case on the IREE™ standard makes a project attractive to investors, whether they are sitting within the same organisation, or bringing funds from outside as a result of the scale of investment or the hurdle rates required.
ICP Europe is working to improve energy efficiency across four sectors:
Buildings: Six protocols have been published for buildings in the European market. The aim is to upgrade buildings and improve their energy efficiency. Horizon 2020 funding for this three year project ended in January 2018.
Industry: Two new protocols for industrial energy projects have now been launched. Projects covered can range from simpler projects, such as lighting retrofits or motor upgrades, to more complex, multi-measure projects, such as refrigeration plant replacement and controls modifications.
Street lighting: The new protocol for street lighting energy efficiency projects has been launched. The scope of this protocol covers projects ranging from simple luminaire replacements, to more complex upgrades such as the introduction of Central Management Systems, along with the provision of WiFi functionality.
District Energy: Progress is also being made on the new district energy protocol which is due to be launched in April – you can hear more about this at the Technical Forum for District Energy webinar on Wednesday 25th April at 9am, or follow @verco for updates. Projects covered are likely to include either new networks, or existing schemes which are being extended to serve new buildings or loads, provided baseline data is available on existing heating and/or cooling loads.
As the technical lead in this project, Verco are best placed to work with you and your business to implement the protocols and help you to be one of the first to achieve certification. Limited funding is available to provide technical support to help projects achieve certification, so projects will benefit from a free quality assurance service.
Free training sessions will be provided in the coming weeks for Project Developers and Quality Assurance Assessors who are interested in learning about the new protocols and joining the ICP networks, in order to able to develop Investor Ready Energy Efficiency™ certified projects. You can register here.
If you think that your business could benefit from the ICP approach, or if you are interested in finding out more, follow us on LinkedIn or Twitter for updates. You can also contact Bethan.Phillips@vercoglobal.com
Further information can be found here.