Verco joins business leaders in calling for resilient Covid-19 recovery plan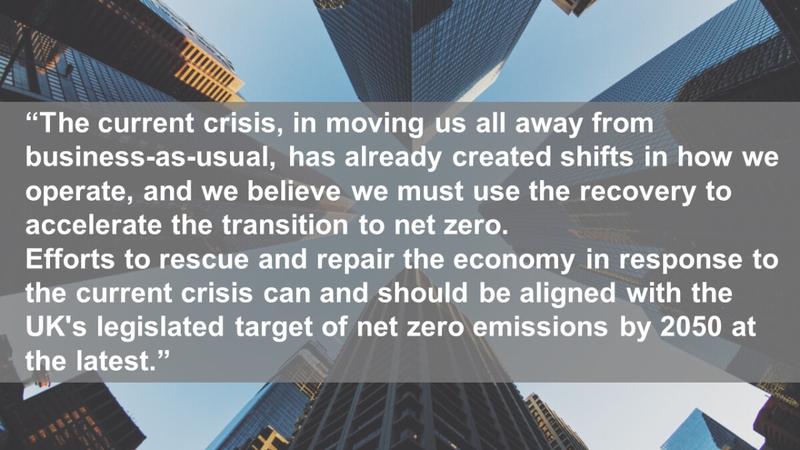 We are proud to have joined over 200 leading UK businesses, investors and business networks, including Lloyds Bank, Asda, Siemens, Aviva, Sky, Mitsubishi, Tesco and Signify, in signing a letter from The Prince of Wales's Corporate Leaders Group to Prime Minister Boris Johnson.
The letter calls on the UK Government to deliver a Covid-19 recovery plan that builds back a more inclusive, stronger and more resilient UK economy. It asks that the plan can:
Drive investment in low carbon innovation, infrastructure and industries, as well as improved resilience to future environmental risks.
Focus support on sectors and activities that can best support sustainable growth, increased job creation and accelerate both the recovery and the decarbonisation of the economy.
Include within financial support packages measures to ensure receiving businesses are well managed and their strategies are science based and aligned with national climate goals.
The letter states:
'With the UK facing major economic and social concerns including the risk of high unemployment and rising regional inequality, we believe that an ambitious low carbon growth and environmental improvement agenda can do a lot to address these concerns, as well as make the UK economy better prepared to deal with future shocks such as those related to climate change."
https://www.corporateleadersgroup.com/reports-evidence-and-insights/news-items/leading-businesses-urge-uk-government-to-deliver-resilient-recovery-plan