Verco's volunteering at Stepney City Farm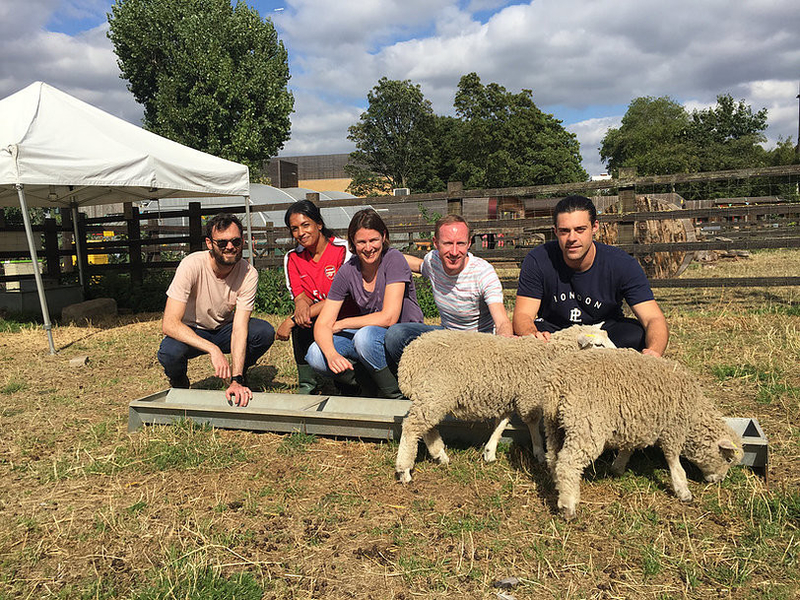 The Verco London office have spent a fulfilling day at Stepney city farm which is located in the heart of the east-end of London.
It is a three acre working farm which gives children and adults the chance to meet farm animals, learn how to grow food and try out arts and crafts. The farm is an educational charity with 4,000 school children and young people benefitting from funded classes, tours and projects each year. The farm is free to visitors and provides a welcoming place to bring together a diverse community and cultivate wellbeing through high-welfare, environmentally sustainable farming practices. It provides those who might be isolated with somewhere to meet people and find purpose in contributing to its upkeep.
Stepney city farm is a large operation and they rely entirely upon volunteers to keep it all going – the manual jobs we undertook were key to the farm's ongoing operation. On our volunteering day we helped with some of the animals – letting the goats out of their pen into the grazing area, brushing the donkeys, feeding the pigs and collecting eggs.
We also did some hard graft – turning the earth for new beds of vegetables to be grown and shovelling huge quantities of organic compost to enable it to break down further and be used on the farm.
As well as having fun, we really felt like we had added value in the work we completed. The consensus was that it was the best volunteering venture the London team have completed so far and we plan to return next year!
Find out more about Stepney city farm here.
Read more about our volunteering here.