Verco's Leah McCabe selected to be member of UKGBC Embodied Carbon task group
We are delighted to announce that Leah McCabe, Senior Consultant at Verco has been selected to be part of the UKGBC Embodied Carbon Task Group
With over 70 other experts from across industry, Leah will help to tackle the issue of Embodied Carbon measurement and reporting.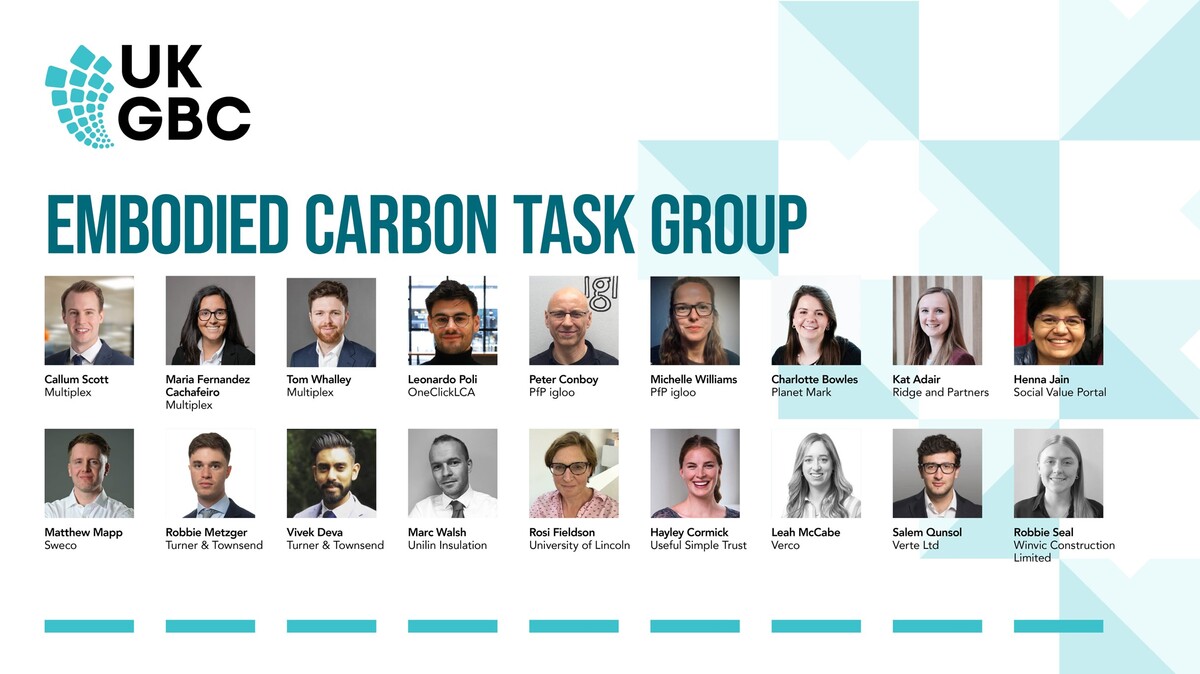 Over the course of 2023, UKGBC is scaling up its activities to mainstream action on embodied carbon. As part of this work, they have recently embarked on a new project focussing on improving industry understanding and ability to accurately measure and report on embodied carbon emissions. Ultimately, the project's aim is to drive the practice of embodied carbon measurement beyond early adopters to becoming common practice. Working with the Task Group over the coming months, UKGBC is developing two crucial guidance documents.
• Targeted at practitioners across the industry, the first document will provide insight into the development and use of embodied carbon data, as well as specific guidance to help Life Cycle Assessment (LCA) teams improve the reliability, transparency, and consistency of their results.
• The second publication will guide sustainability leadership teams to align their organisation's Scope 3 reporting with embodied carbon calculations, and increase understanding of how the two methods can complement each other.
UKGBC is working closely with stakeholders across industry to ensure the work complements that of other organisations such as RICS, the Net Zero Carbon Building Standard, PAS2080, and the SBTi Buildings Pathway Project.
Read further information about the project here