Volunteering day at Brockholes
The 4th year returning to Brockholes, a 250 acre nature reserve, where Verco's team recycled woodland into natural viewpoints.
The Verco Team were removing evasive trees and re-purposing them as dead-hedging for a beautiful sustainable look-out point on the lake.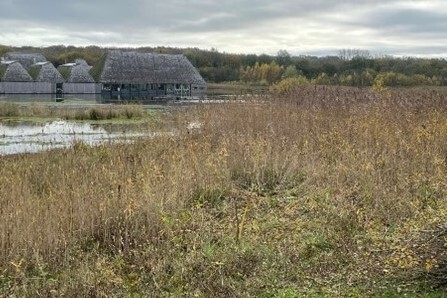 Brockholes is full of lively wildlife, a beautiful river and interesting woodland. This area full of growth is located in Samlebury, Preseton. As a company we have helped Brockholes on 4 occasions, each time coming back with more to offer.
This year, we were removing unloved stray trees and woodland from the reed bank of one of the lake beds such as willow, elder, and birch. The elder and birch were then used to create some 'dead-hedging' around a look-out point of another one of the lakes. Re-using the materials for the use of community was a touching reward, as well as being beneficial for the reserve.